How ACTS is used
Retail Banking
A course on handling objection (English, French, German, Italian).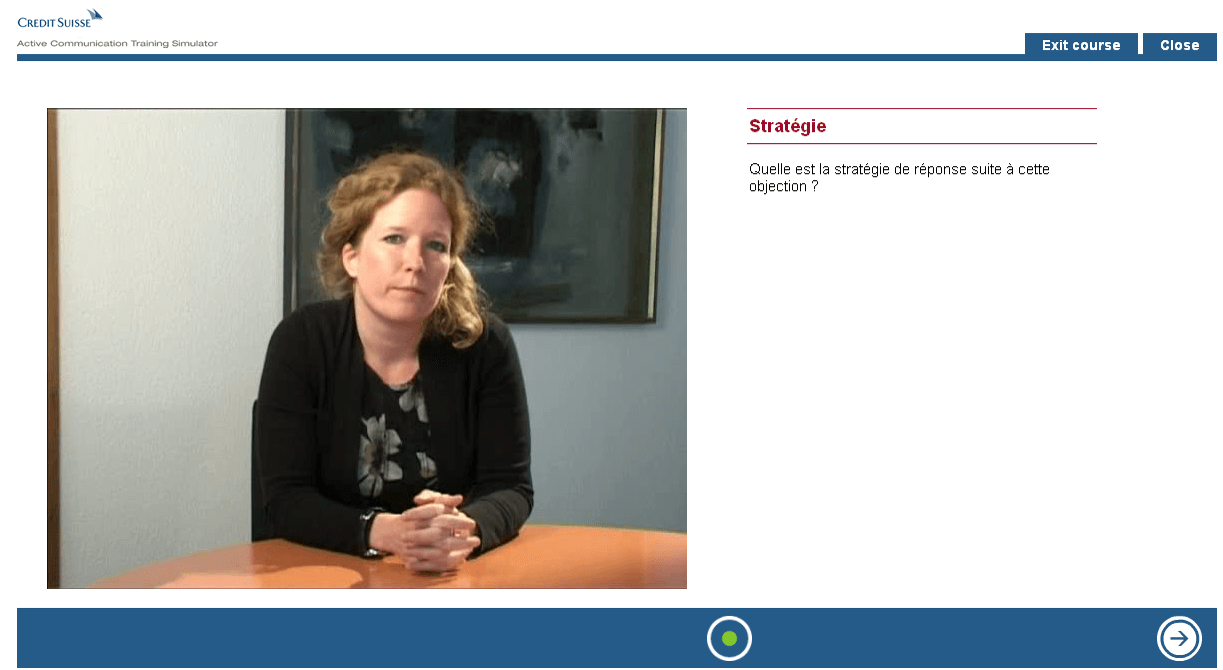 Management Development
A course on how to conduct a performance review.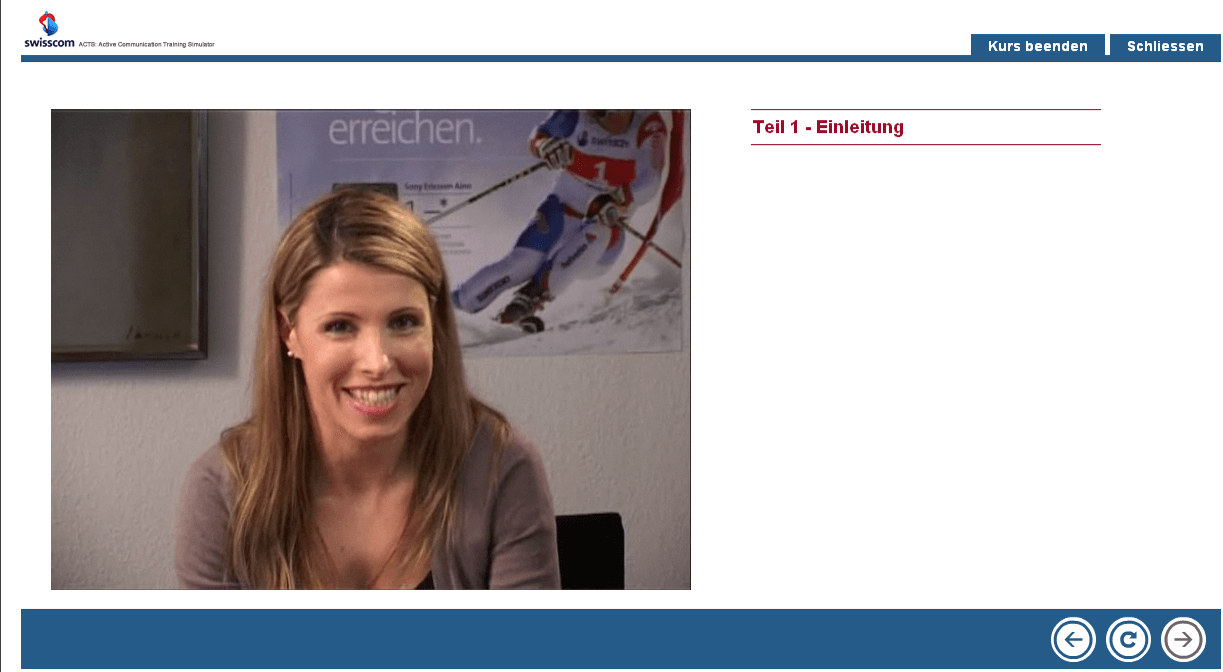 Media Training
Simulated press interview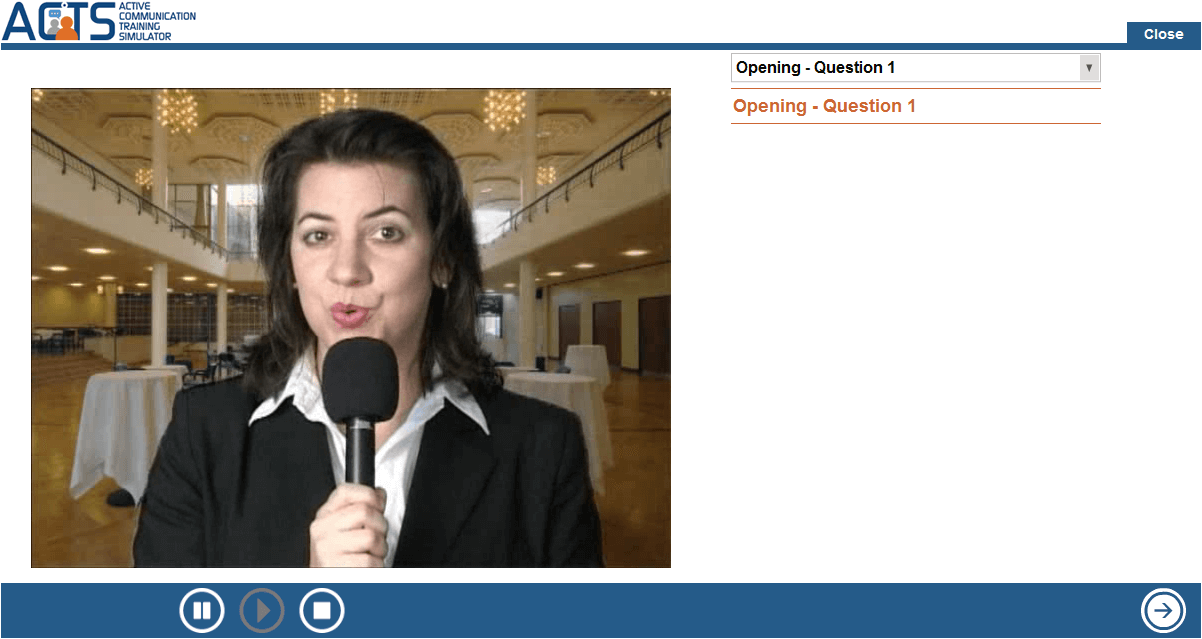 Sales training
Pharmaceutical Sales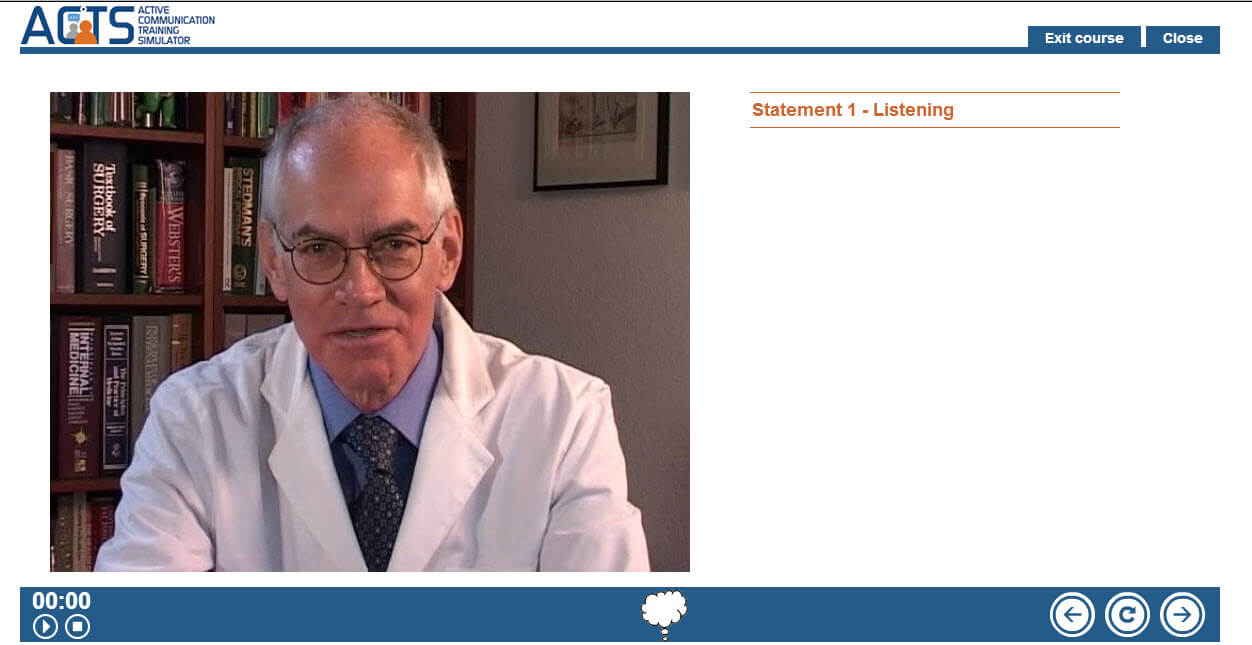 Internal Communications
A course to train young doctors how to communicate with colleagues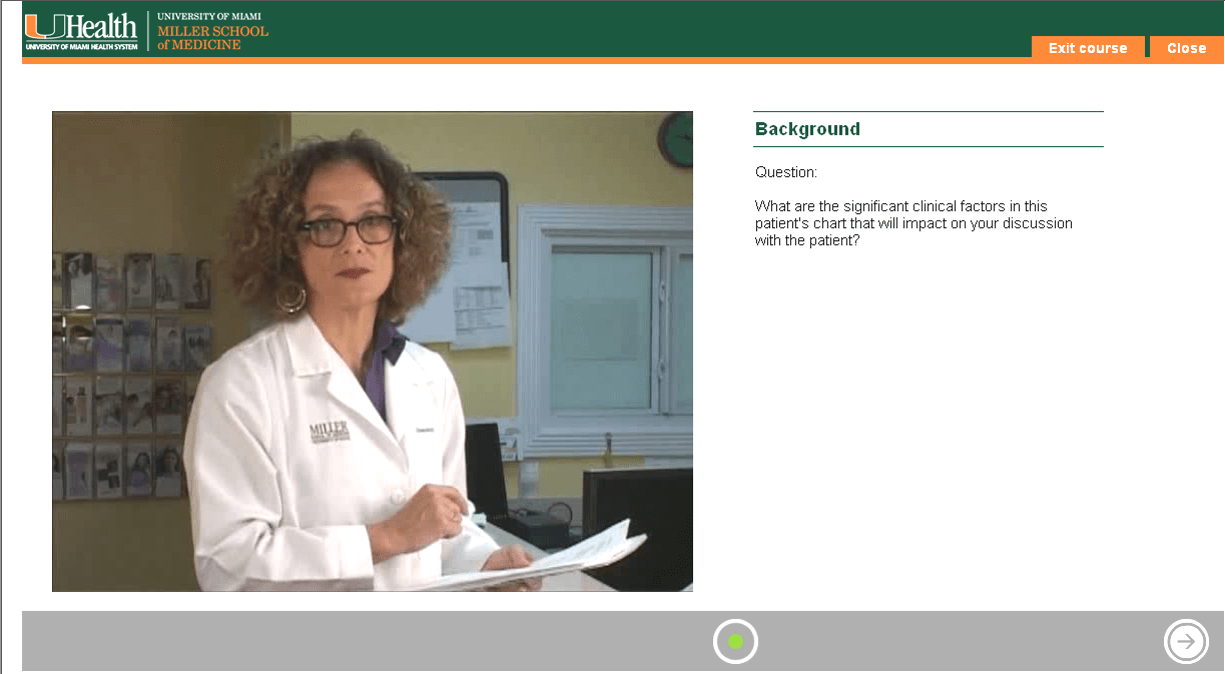 Doctor to patient communication
How to discuss medical issues with patients with low English language skills, cross cultural communication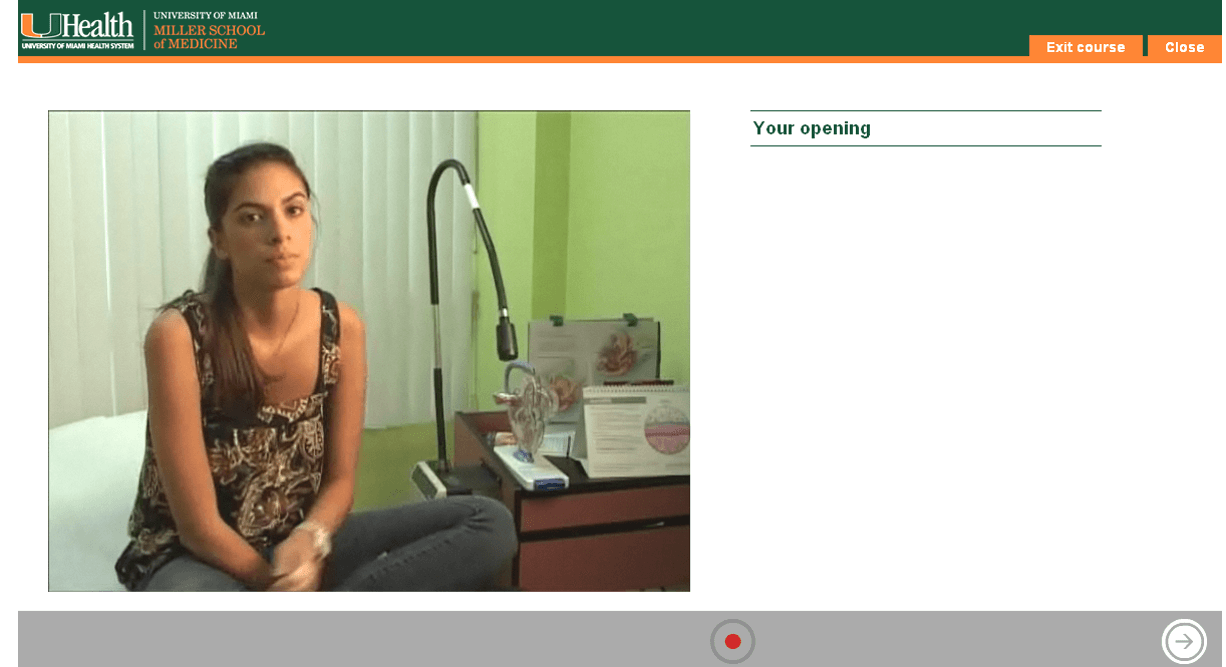 Retail sales training
A course for pharmacists, how to discuss flu symptoms and treatment
Coaching and counseling
A course to teach nurses how to use Motivational Interviewing techniques with Multiple Sclerosis patients.
Online job interviews
Job applicants receive an email invitation, can log in only once, all pages are automatic record, and respond to questions from staff and simulated customer interactions.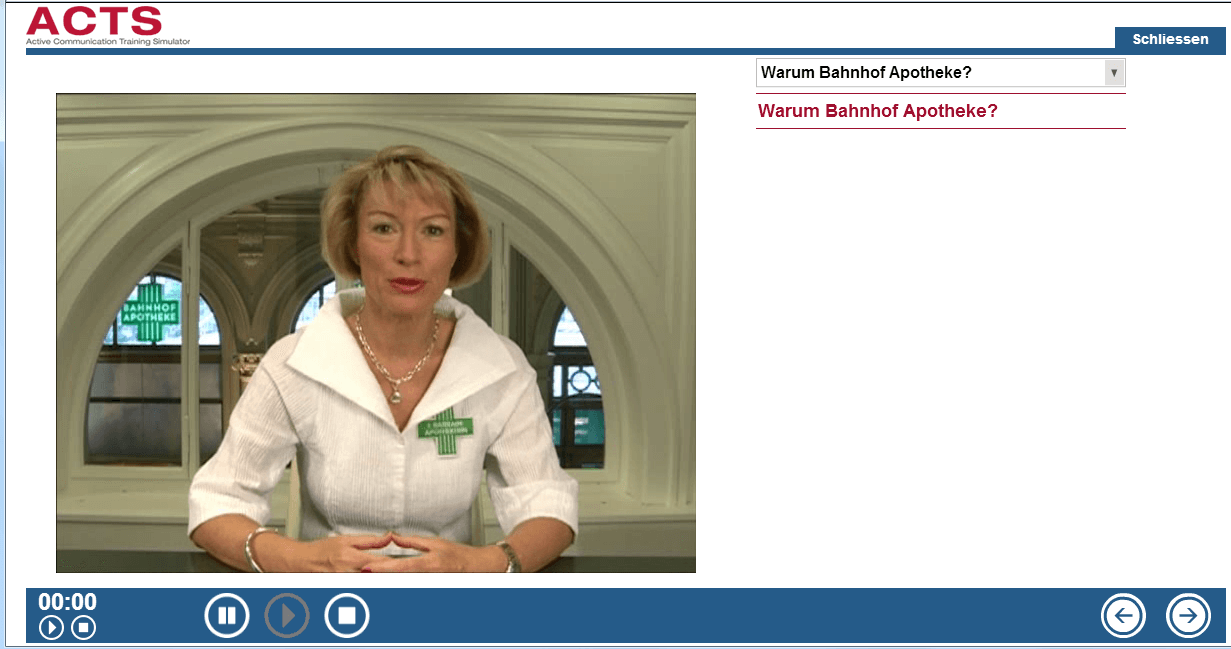 Sales training
In Chinese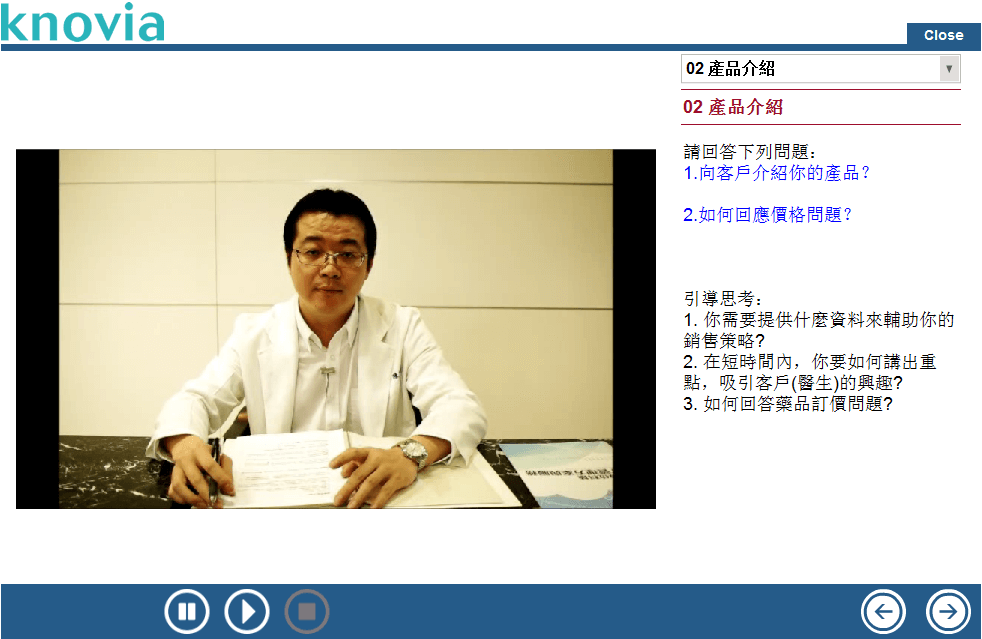 Regulatory Compliance
A course to train airplane leasing field force how to avoid anti-trust violations in discussions with competitors and customer.