Features of ACTS
Automatic and Manual Recording
Course pages can contain
Text
Images
Videos
Links to web content
Self scoring quiz questions
When a page is presented, the user may be asked to respond immediately (reply to the person on screen or answer a text question), in which case the webcam is remotely activated to record the user's response. This is called "Auto Record".
When the course wants the user to think carefully about an answer, for example, listening, analysis or strategy, the user is asked to click on the record button, when ready. This is called "Manual Record."
Help Screens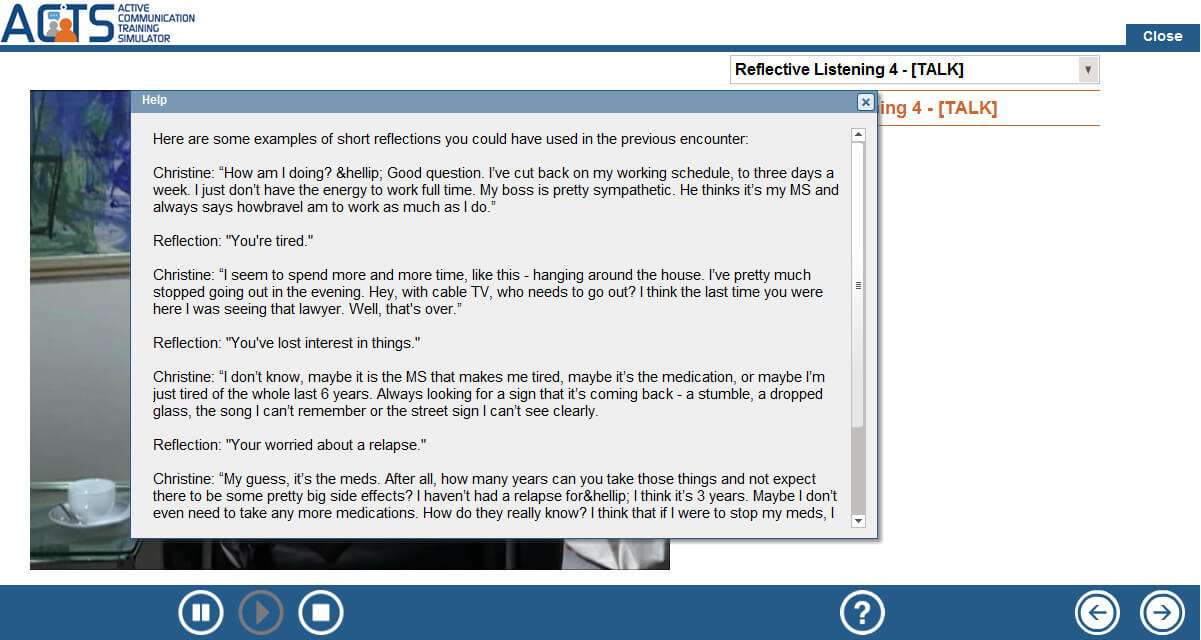 Courses can include help screens, pages which appear after the user has responded. Help screens can include a correct answer or suggested guidelines.
Modes
ACTS courses can be presented in various formats, or Modes. A course package may include any number of Modes, depending on the nature of the course. ACTS Modes include:
SIM Mode – Simulates an interaction (meeting with a customer or colleague). All pages are automatic recording, and their are no help screens. Ideal for pre-course assessment, practice or final testing.
ACT Mode – Takes user through a simulated interaction, using the ACT process, to develop Listening, Asking (Analysis), Strategy, and Talking. Includes prompts and help screens and combines automatic and manual recording. Ideal for training and assessment.
Test Mode - Users can access the course only once, move only forward, and all pages are automatic record, to prevent cheating.
Info Mode – Used for information training and assessment: classic e-learning, with self-scored quizzes.
Best Practice – Videos illustrating best practice examples. Can include quizzes or user analysis.
Using ACTS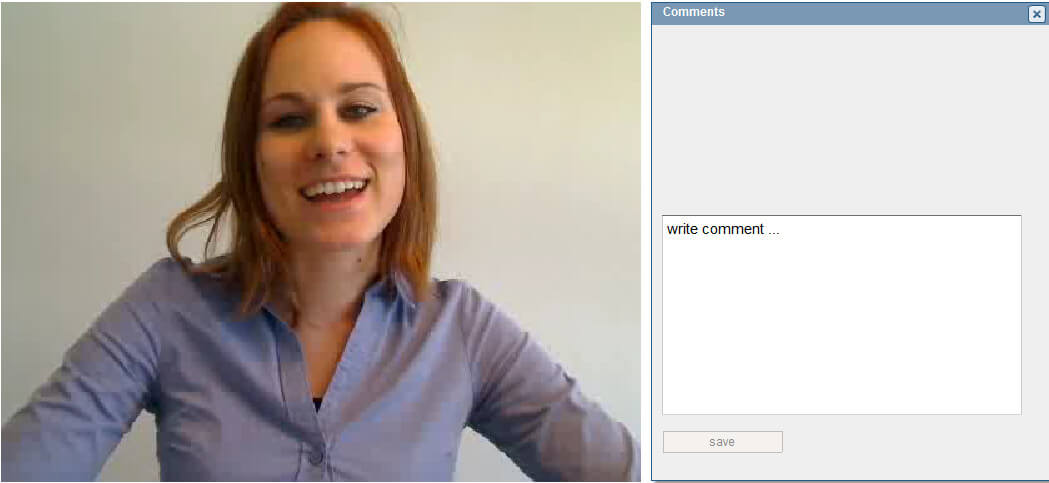 ACTS may be used by the trainee in a private environment, or in small groups, or a combination of the two settings.
Users may complete exercises as many times as they wish, until they are satisfied with their performance. An exception to this may be when ACTS is used for evaluation or certification.
Users can complete a self assessment form, indicating how they believe they performed with regard to a range of appropriate skills, such as knowledge, understanding their audience's needs, verbal and non-verbal communication, etc.
They then save their response and self-evaluation on the server, where the recordings can be reviewed online by any number of designated trainers, managers, or team members, who may also write comments or complete evaluations of the recording. Users can view the comments and evaluations online.