Tech requirements
ACTS can be used on any computer - desktop, laptop, notebook, or tablet with a webcam and access to the internet. Depending on the browser it uses WebRTC or Flash.
Currently Chrome, Firefox and Opera support the WebRTC version. Internet Explorer, Microsoft Edge and Safari will fall back to the Flash version.
If users are working offline, they must be able to install the ACTS Player software, which operates only in a Windows environment, including Apple computers which emulate Windows.
iACTS - ACTS for iPad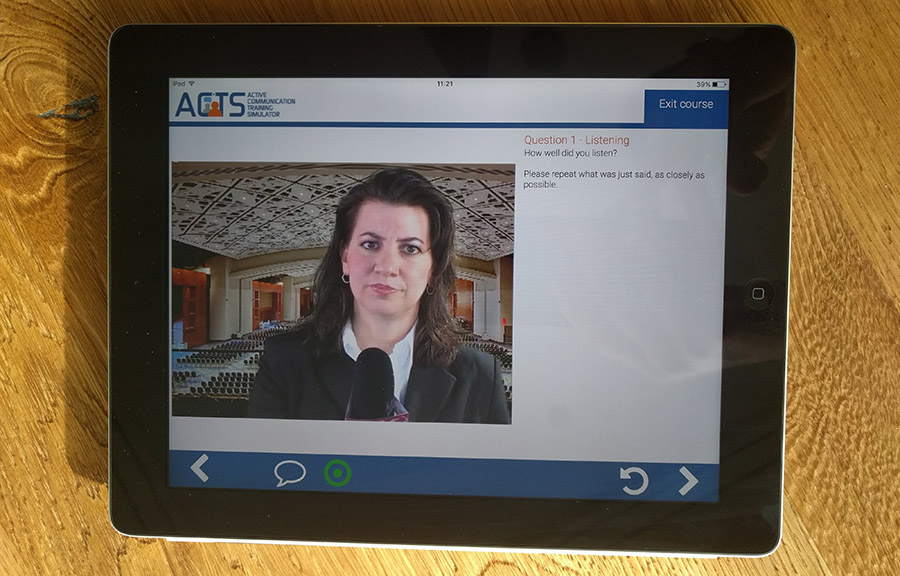 ACTS can also be used on an iPad or iPad mini. The iACTS App is available from the iTunes App Store.
With iACTS, users must have an internet connection at all times. All course content is streamed from the server. All user recordings are saved on the user's device. Users may upload their completed recordings to their company's ACTS server to be reviewed by trainers. Users can use their iPads to access their ACTS website, manage their profile, view grades, and view recordings and comments online.